About Us
Our mission is to help each man look good, feel good, and be his best self
Cleverman strives to empower each man to discover his unique look, supporting him with the highest-quality products and tools he needs to do so. We believe every man should feel good about looking good, and you look your best when you look like yourself.
Look Good, Feel Good, Look Like You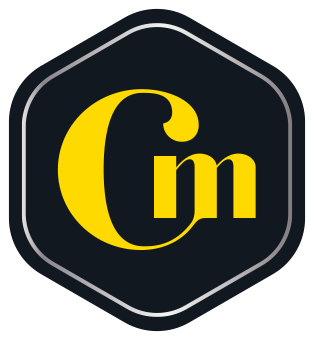 Our purpose is to unleash each man's self-confidence so he can be the best version of himself.
From our products to our corporate responsibility initiatives, we have a common goal: to help men unleash their self-confidence. We believe in and support initiatives that can help men to realize their true potential and to be the best versions of themselves.
Click here to learn about our support for Movember
Our philosophy: think, choose, act clever.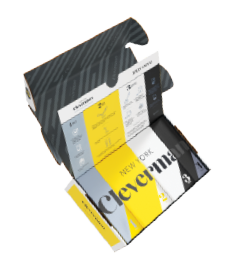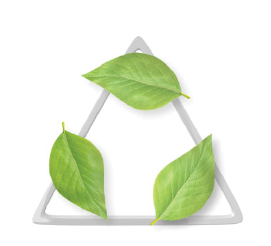 Cleverman chooses clever; we choose to add good-for-you ingredients and choose to remove unwanted ingredients like ammonia, resorcinol, parabens, etc. We choose not to test on animals and provide 100% vegan solutions. We choose to manufacture with the highest quality materials and environmentally responsible packaging, partners, and suppliers.
Click here to learn more

about our

ingredients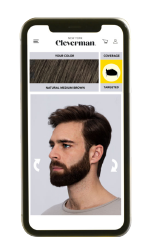 Cleverman acts clever; offering innovative experiences, solutions, and technology to provide the highest performance of at-home male grooming and hair color solutions, all delivered directly to your door.
Our promise is to provide the most customized, high-quality & personal experience in all that we do.
At Cleverman, we understand that men are also diverse and unique, so we promise to provide the most customized solution for you and only you. We begin by listening to your needs and preferences, then we create and customize the best product designed specifically for you. Finally, we deliver it right to your doorstep, resulting in the most personalized male grooming solution on the market.